About

The Mark David Levine Design Group, Inc. a professional Landscape Design/Build firm, bonded and insured, have been creating and installing garden environments for over thirty years.  We design stunning, mystical garden settings for both residential and commercial clientele. Mark David Levine, ASLA and President of the firm, reflects, "I want your senses to be touched by all the art and beauty of your landscape!"  Transforming ordinary front and back yards into breathtaking gardens has been our business and pleasure for over thirty years.  We are very proud to have been honored for special awards in addition to being published in Architecture Digest, Sunset Magazine, Los Angeles Times Sunday Magazine, the cover of Ortho's National Book, All About Ground Covers, also HGTV's Secret Gardens of Beverly Hills.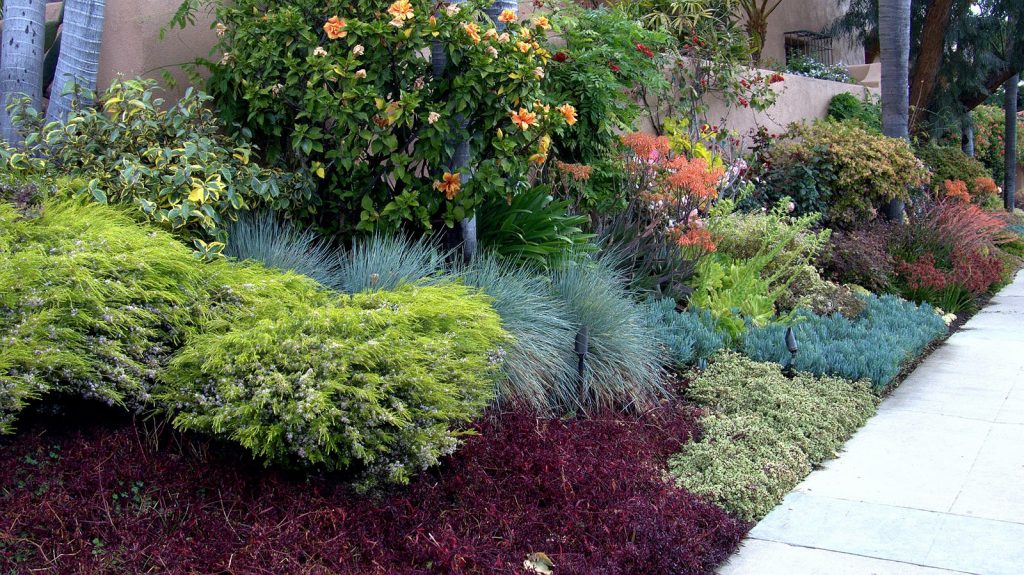 We are most proud of hearing our clients convey to us how our designs bring them great pleasure, and, have generated substantially increased home equity for their property.  In addition, our firm receives a continual flow of referrals from Architects, Builders/Developers, Interior Designers, Real Estate Agents, Nurseries and, most importantly, satisfied clients throughout the years.
Some of our commercial projects include the campuses of the renowned Abraham Joshua Heschel Day School located in Northridge, California, and have been assigned the further beautification of the prestigious Hotel Inter-Continental Los Angeles, and the Warner Center Hilton in Woodland Hills, California.
Years of design/build success, from a wide and diverse artistic collage, are now available to those homeowners who wish to avail themselves of the Mark David Levine Design Group's unique talents and integrity. We fulfill our commitments with due diligence, pursuing the Art of Landscaping in an exemplary manner so as to create an enhanced living and fine gardens for those who want an enlightened experience…this is the inspiration and vision of Mark David Levine!
Creating timeless and exquisite environments with all the elements of nature and fine architecture…
---